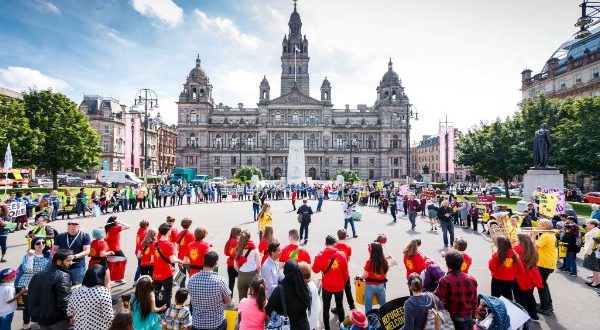 Scotland Welcomes Refugees Gathering
Saturday 15 June 2019, Glasgow
10.00-4.30
Scotland Welcomes Refugees Gathering 2019 is a completely free event aimed at connecting welcome groups, grassroots movements, like minded individuals and refugees with one another. Scottish Faiths Action for Refugees are  working with other organisations to arrange and hold this annual gathering to celebrate and share work with refugees. The Gathering will be a vibrant, fun, family-friendly showcase of international art, music, storytelling, and much more- celebrating the variety of backgrounds that refugees bring to our communities.
The Gathering will be in English, but there will be translators available for Arabic, Swahili and Farsi. Refreshments and lunch will be provided. Assistance with transport costs will be available.
Activities will be open to all ages. Creche/childcare facilities will be provided.
Register your Place
Attendance is free and your place can be booked on Eventbrite
Location: TouchBase Business Centre, Middlesex Street, Glasgow, G41 1EE