What's it all about?
Our Sanctuary Sunday 2023 resource is now available, click here to access.
Churches across Scotland and worldwide are encouraged to celebrate Sanctuary Sunday (also called Refugee Sunday) on 25 June 2023. This is the last Sunday during 'Refugee Week' and after 'World Refugee Day'. There are more displaced people in the world today than at any other point in history and the Bible is clear in its expression of God's loving concern for the stranger and refugee. Celebrating Sanctuary Sunday is an opportunity to express our prayers and solidarity, but also to raise awareness again of our Christian calling to welcome the stranger and do this openly and proudly.
We have created a brand new resource for churches looking to mark Sanctuary Sunday, 'The God who sees me', which we hope will help you prepare for this day (more information below).
The majority of worship resources below have been written by people who have personal, lived experience of having to flee their home country and finding refuge in Scotland; or of people with lived experience of welcoming refugees and asylum seekers in their congregations and communities. Please join us as we celebrate our diversity and cultural richness in our local faith communities. We want offer a vision of hope, friendship and solidarity.
---
Celebrate Sanctuary Sunday in your local church or faith community
Journeys of Faith and Welcome video and discussion series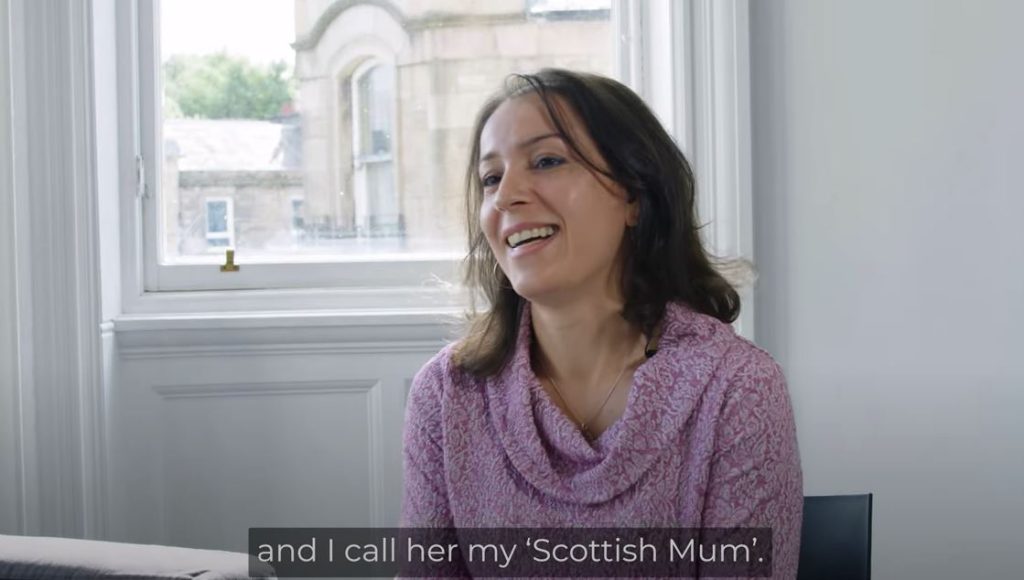 Journeys of Faith and Welcome are a series of videos produced by Scottish Faiths Action for Refugees and Faith in Community Scotland to celebrate the stories of people seeking safety and faith communities, and the role faith has played in their journeys of seeking, finding and offering sanctuary. These videos can be used during worship gatherings, mid-week meetings, or as a basis for discussion groups. We also hope the videos will inspire people across Scotland to play their part in building welcoming and cohesive communities.
Follow this link to find a short description of each video, proposed discussion questions and a link to the video.
Sanctuary Sunday Worship Material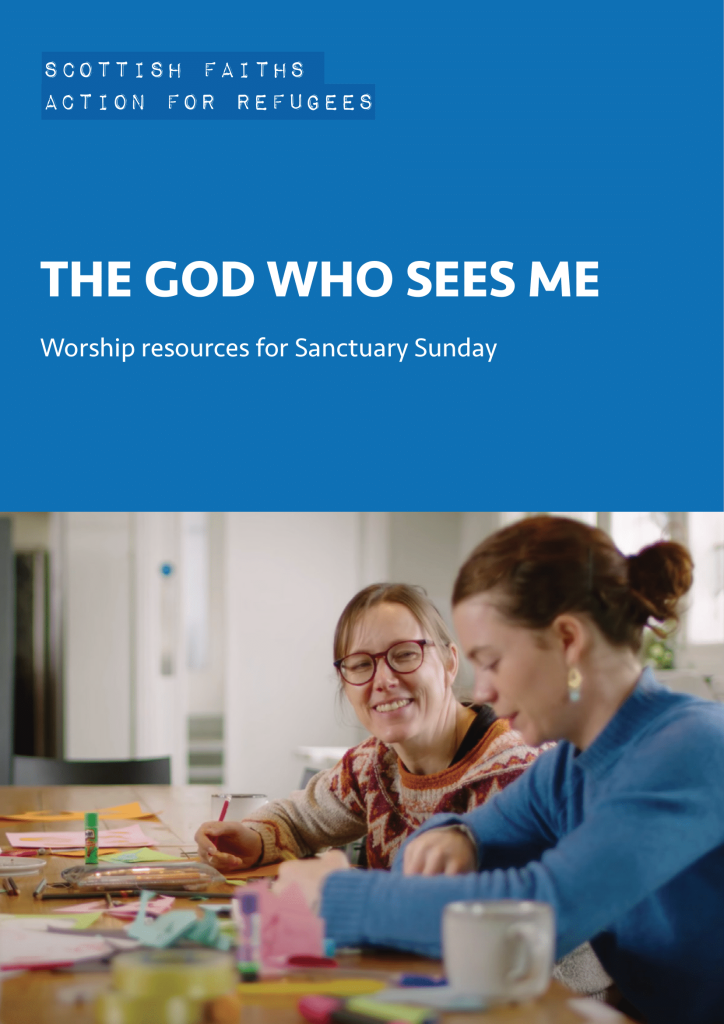 Together with refugees, asylum seekers and local churches we have produced a worship resource for Sanctuary Sunday. It offers individuals and congregations a range of suggested material which can be used to develop worship for Sunday services. In it you will find reflections on bible passages, sermon ideas, personal stories, all-ages activities and creative ideas to express lament and hope.
Download our 2023 resource 'The God who sees me'. Click here for a web content version.
For more stories, song suggestions and prayers for Sanctuary Sunday please have a look at the Weekly Worship resource which we have produced together with the Church of Scotland.
---
More Sanctuary Sunday resources
Here you can find some resources that were published over the last few years. You might find that many of the stories and reflections can also be used this year and throughout the year.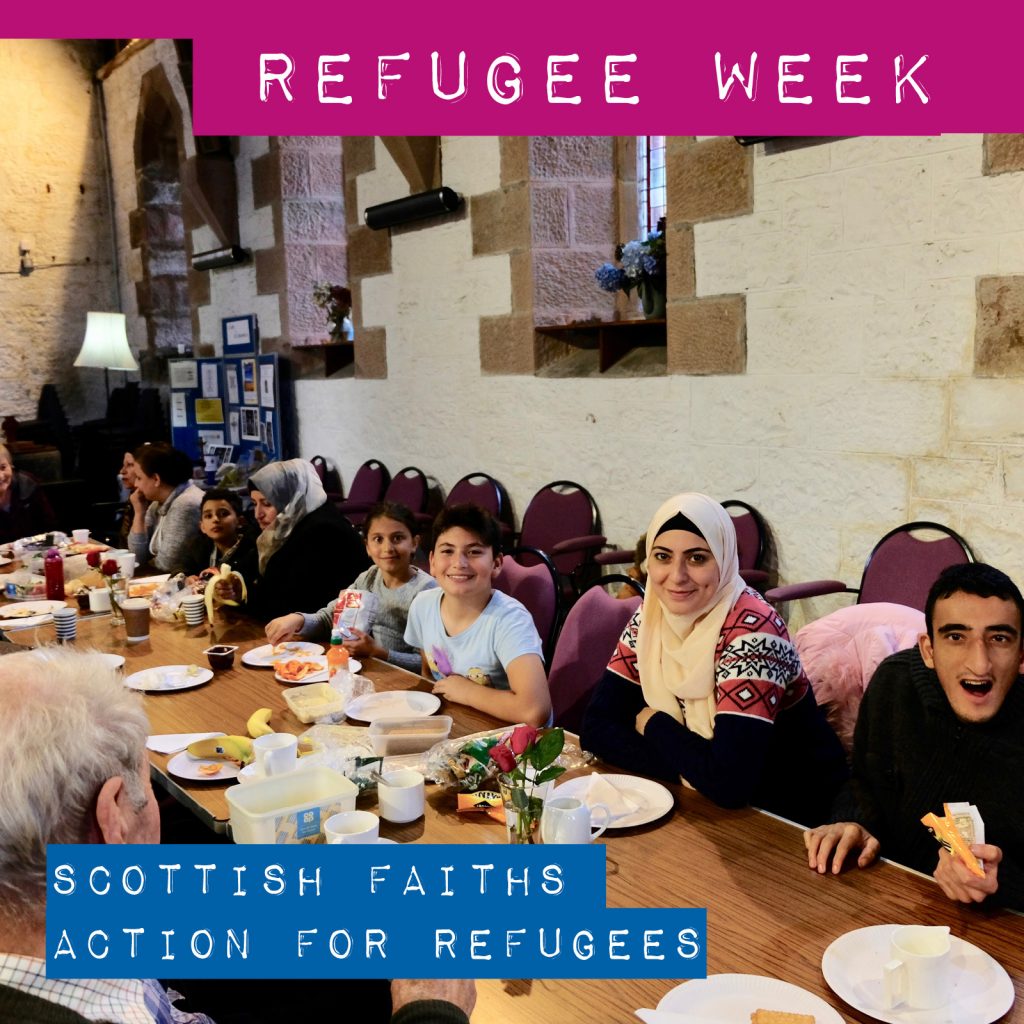 Sanctuary Stories
The theme of last year's Refugee Festival Scotland was 'storytelling' and we collated 5 stories told by people seeking and offering sanctuary to inspire conversation and prayer in the days leading up to Sanctuary Sunday. They can be downloaded as a complete set here. Please feel encouraged to use them in your mid-week prayers, discussions, devotions and bible studies.
God With Us Bible Studies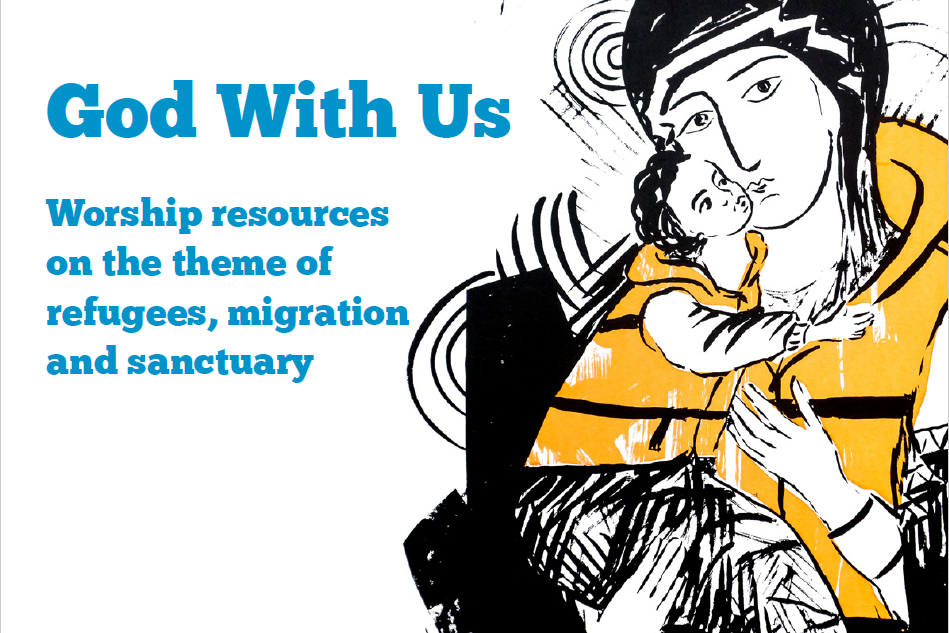 Why not organise a series of local church bible studies on the theme of sanctuary in the run-up or during Refugee Week (19-25 June) using the God With Us worship resource? In partnership with CTBI we produced this worship resource on the theme of refuge, migration and sanctuary. We have worked ecumenically to create it and it includes bible studies, prayers, liturgies, stories, poems and discussion ideas, as well as suggestions of what you can organise during refugee week. You can download it or order physical copies here.
Online church service and videos
A full ecumenical online service and a series of individual videos that can be used as part of your local Sanctuary Sunday service are available to stream YouTube (recorded in 2021). These include all elements of a service (songs, prayers, readings and a sermon). In addition, you might want to stream a video recorded by Welcome Churches during your church services on Sanctuary Sunday. Justice and Peace Scotland has produced an activity resource for children in schools which you can download here, and CTBI collated some bible reflections for refugee week.