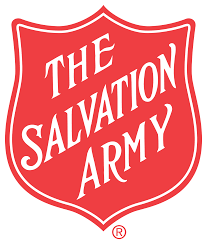 The Salvation Army established a Voucher Scheme for refugees in Scotland. They are providing Ukrainian displaced
people and asylum seekers in Scotland (currently accommodated in hotels with merely £8 support a week) with vital vouchers worth £30, which can be used in The Salvation Army's charity shops to buy clothes and other prime necessities. This safeguards the individual's personal dignity, and allows them to choose goods that they need the most.
Your faith community can help The Salvation Army to provide these vouchers by making a donation to the scheme here, using the donation button and specifying "Voucher scheme for Ukrainians and asylum seekers" in the comments section (don't forgot to do this!).
This scheme has further advantages in terms of reducing fashion waste, people being able to purchase more items for the money provided than they might be able to in a standard retail store.