Faithful Welcome is a partnership project between Scottish Faiths Action for Refugees and Faith in Community Scotland. We aim to support Scotland's faith communities to welcome refugees and asylum seekers and enable them to be an integral part of community life.
Faithful Welcome invites people from Scotland's rich diversity of faith traditions to be part of creating a more welcoming and inclusive society for newcomers and play an integral role in supporting two-way integration.
We would love to speak with groups who are interested in learning more about engaging with refugees and asylum seekers in their area for the first time.
And we invite faith communities share what they're already doing in making a difference in the lives of refugees and asylum seekers, and to work with us to grow and develop that work.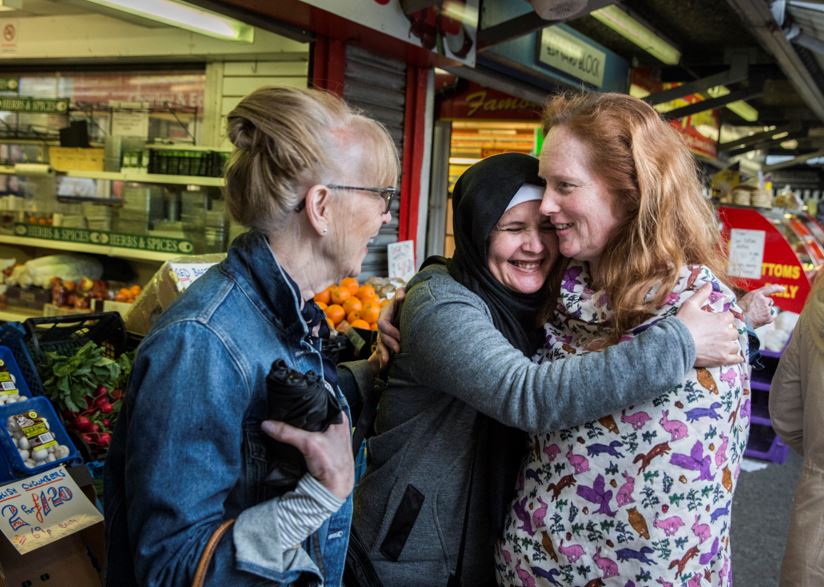 How to link in with Faithful Welcome:
Join us for free workshops and information sessions on refugees, asylum and integration
Work with our staff team for one-to-one support and build your capacity
Engage in networking opportunities and connect with like-minded people
Benefit from funding and practical advice
Our vision is that faith groups in every local community actively seek to involve refugees and asylum seekers in community life and welcome them as neighbours and friends. With your help we would like to see refugees and asylum-seekers have strong social connections, leading fulfilling lives and be confident about using their own gifts and skills to contribute to community life, as well as having their needs met. Join us on the journey!
We would love to hear from you:
Sabine Chalmers (schalmers@churchofscotland.org.uk) and Isobel MacNaughtan (isobel@faithincommunity.scot)