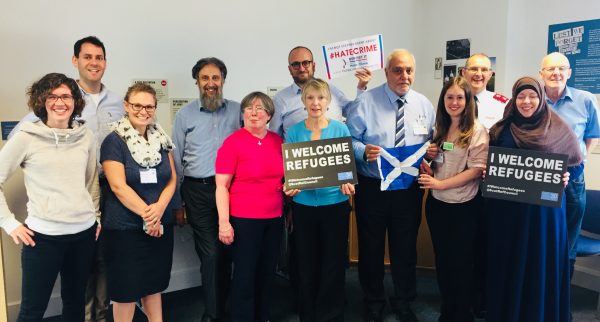 Scottish Faiths Action for Refugees is a multi-faith partnership project hosted by the Church of Scotland.
We seek to co-ordinate and promote action by faith communities in Scotland to support asylum seekers and refugees.
We are working with Christian, Jewish, Muslim and Interfaith groups. Through our commitment to each other and a sharing of common values of human dignity and protection, we have our own story to tell of hospitality and welcome.
The members of the partnership are:
Action of Churches Together in Scotland
Religious Society of Friends (Quakers) in Scotland
Scottish Catholic Bishops' Conference
Scottish Council of Jewish Communities
The Salvation Army – Scotland Office
United Free Church of Scotland
United Reformed Church –National Synod of Scotland
If you represent a local or national faith, religion or belief group, or a faith-based charity in Scotland and would like to be part of this work, please contact us.