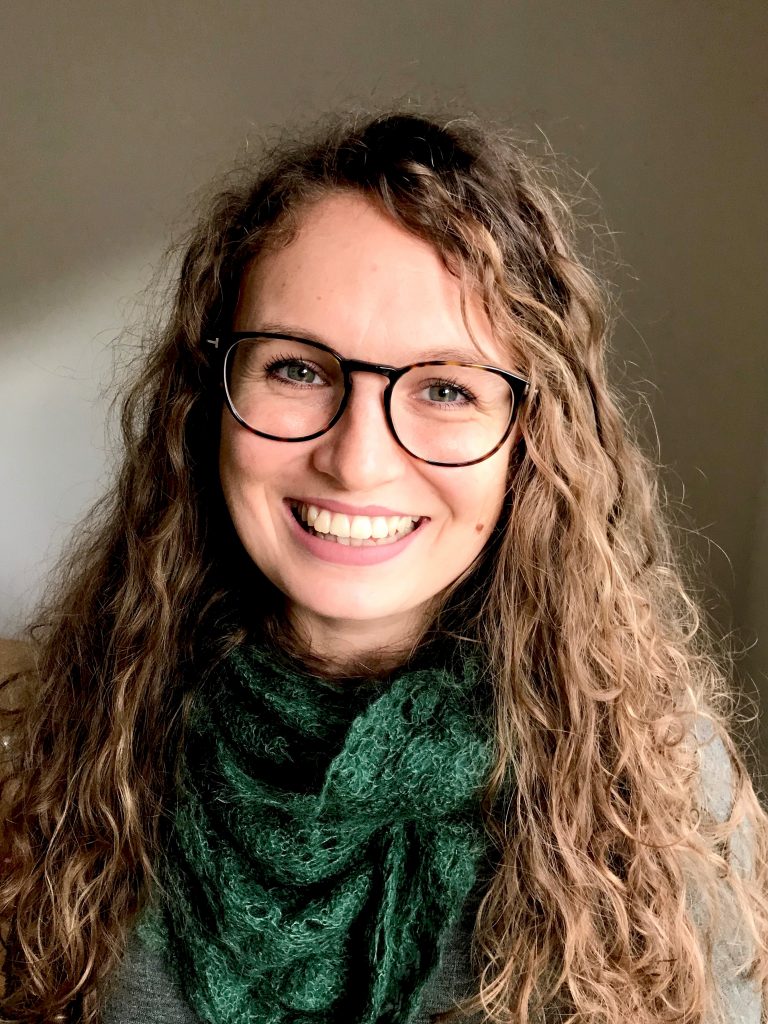 Sabine Chalmers is the Co-ordinator for Scottish Faiths Action for Refugees.  She has been accompanying and working alongside refugees and people seeking asylum in various capacities for the past 13 years. Originally from Austria, Sabine lives in Edinburgh, and worships at a local church.  Sabine is currently on maternity leave and David is providing cover for her post.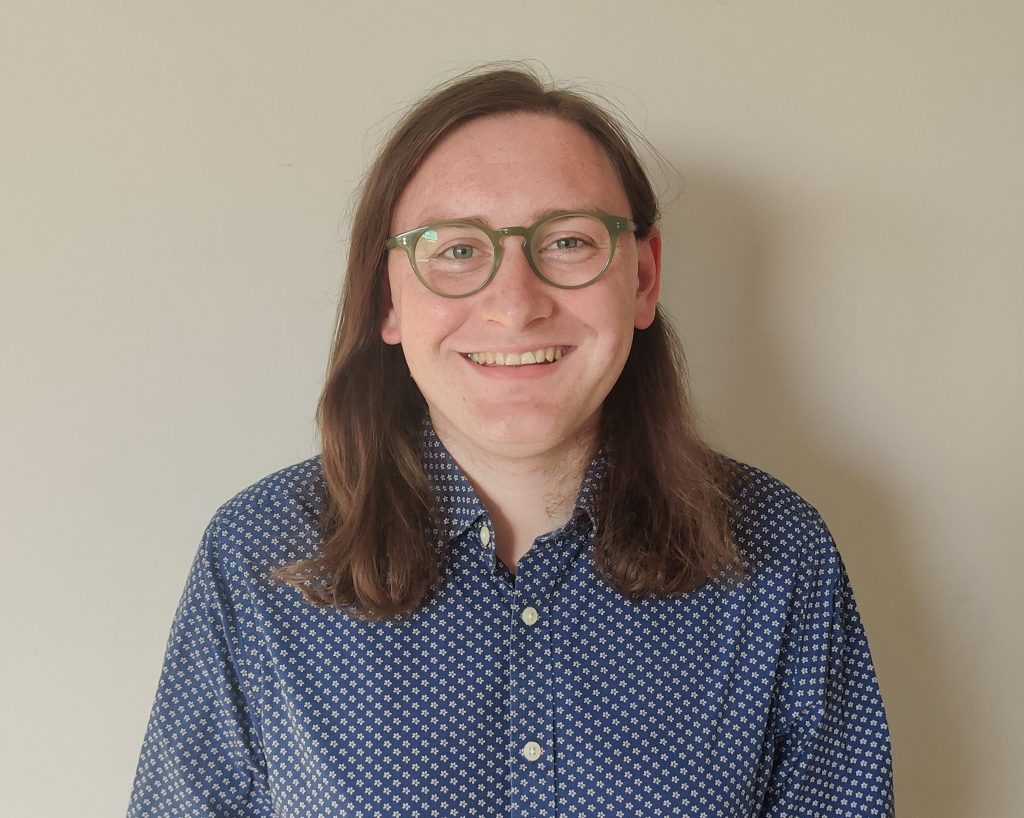 David Moodie is the acting Co-ordinator for Scottish Faiths Action for Refugees. Previously David worked as Churches Support Officer for SFAR, equipping and encouraging local congregations working with Ukrainians, David now works across faith communities, assting them as they support New Scots. David lives in Edinburgh. To contact David email david.moodie@churchofscotland.org.uk
Members of our co-ordinating group: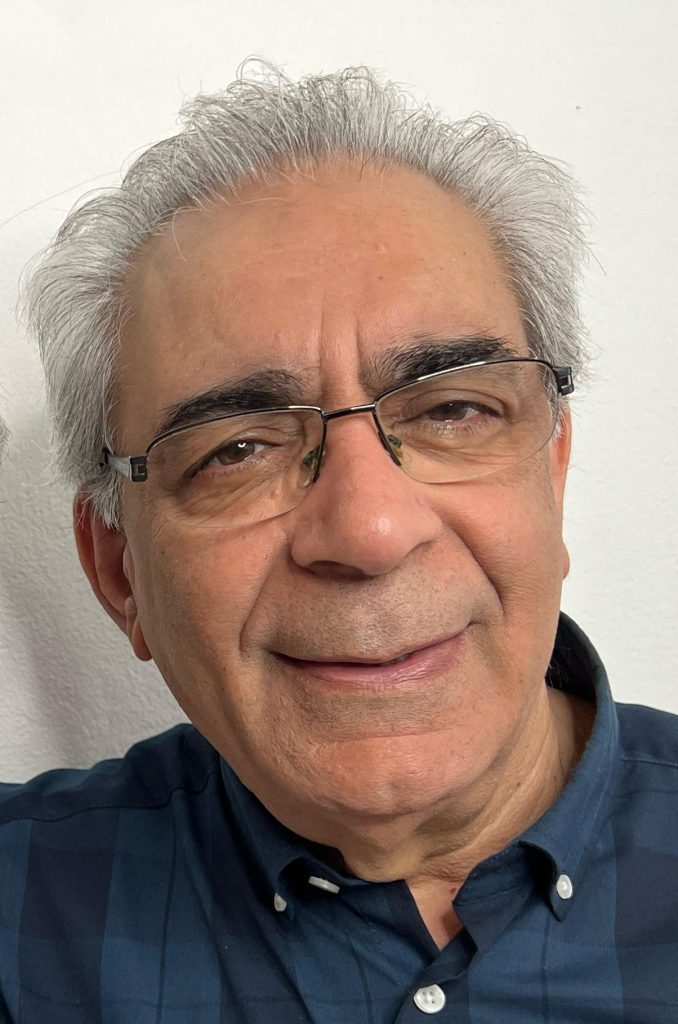 Hooshmand Badee represents the Bahá'í community in the Scottish Faiths Action for Refugees partnership. He is an academic economist, writer, and researcher with more than 30 years of teaching experience at several colleges and universities. He is an advocate of ethical and spiritual economics. He is currently a faculty member at the Wilmette Institute; and the Bahá'í Institute for Higher Education (BIHE) in Iran. He is the founder of 'Inspired', a non-profit organisation undertaking enterprise training programmes for refugees. In the 1980s and 90s, he got involved in social and economic development projects in Bangladesh and later in St. Vincent and the Grenadines in the West Indies with the aim of putting the grassroots population at the centre of economic activities. Hooshmand is a Canadian citizen born in Iran. He married and left Iran in 1975. He and his family have lived in Bangladesh, Canada and the Island of St. Vincent and the Grenadines before moving to the United Kingdom in 2001 in a professional capacity. Currently, he lives in Glasgow, Scotland.

Ephraim Borowski is the Director of the Scottish Council of Jewish Communities.
As its Convener of the grandly-titled Standing Committee of Scottish Jewry at the time of Devolution, Ephraim led its transformation into SCoJeC, a democratic representative body with the authority to speak on behalf of the entire Jewish Community of Scotland. Before his early retirement from Glasgow University, Ephraim was head of the Philosophy Department, a member of Court, and President of AUT. He is the joint author of the Collins Dictionary of Mathematics, and has been President of the Royal Philosophical Society of Glasgow, a Governor of Hutchesons' Educational Trust, Vice-President of Glasgow Jewish Representative Council, Chairman of Giffnock Synagogue, Chair of the Regional Assembly of the Board of Deputies, and a Lay Member of GTC(S). He is currently Treasurer of BEMIS and Chair of the National Independent Strategic Advisors Group which advises Police Scotland on equality and diversity matters. Ephraim was awarded an MBE for services on behalf of the Jewish Community, and was made an Honorary Member of the Royal Philosophical Society – only the third since Einstein!
Nick Bowry represents the Scottish Episcopal Church on our group. He is Rector of St James the Less, Penicuik and St Mungo, West Linton. In Nick's previous charges in Aberdeen he was involved in Interfaith work and the Syrian New Scots settlement programme run by the city council. There were several Syrian families settled in his area. Nick is a member of the Iona Community, and is committed to engage with and take action on issues of social justice, peace and reconciliation.
David Bradwell represents the Church of Scotland. He is Public Life and Social Justice Manager & Scottish Churches Parliamentary Officer for the Church of Scotland.

Ian Buchanan is the current Convener of the Church and Society Committee in the United Free Church of Scotland. He is a retired Principal Teacher of Biology, having taught for 37 years. He is also a church elder and clerk to the Congregational Board of the United Free Church in Milngavie, just outside Glasgow.
Grace Buckley is a member of the National Justice and Peace Commission for Scotland, which is a commission of the Scottish Catholic Bishops' Conference. The Justice and Peace Commission is a member of the Conference of European Justice & Peace Commissions, and works with them and the Pontifical Council Justitia et Pax.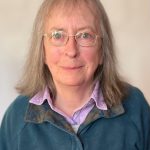 Lynne Barty represents the Society of Friends in Scotland (Quakers) on SFAR. Her background is in education and she has taught English for many years in different countries and contexts, including, most recently, volunteering for RefuAid. In the early 1980s, in response to the misjudged dispersal programme for Vietnamese 'Boat People', she and several colleagues already working with refugees co-founded the Scottish Refugee Council. Lynne is active in the Edinburgh Interfaith Association and is Project Lead for Failte Edinburgh, a Community Sponsorship group preparing to bring a refugee family to live in Edinburgh in 2022.
David Cavanagh represents The Salvation Army. He is Major and Assistant Secretary for Scotland
John Collings is the Convener of the Church and Society Committee of the United Reformed Church National Synod of Scotland.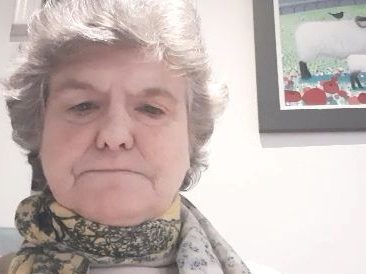 Katherine Rennie is the representative of the Methodist Church in Scotland is currently also on the Iona Community Common Concern Network on Migration and Refugees. 2011 to 2015 Katherine was on the management committee of the Glasgow Night Shelter for destitute asylum seekers; 2016 to 2022 on the board of the UK wide organisation Right to Remain and 2021 to 2022 the convenor of the Strathclyde Methodist circuit Social Justice group for asylum seekers and refugees.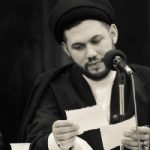 Imam Sayed Ali Abbas Razawi is an international academic and public lecturer, with training in Islamic Sciences and UK degrees in History, Comparative Philosophy, and Law. He is the Director-General and Chief Imam of the Scottish Ahlul Bayt Society. Sayed is involved in academic and civic outreach to those of faith and no-faith backgrounds; engaging with congregations across the world, religious leaders, governmental and diplomatic bodies, and civil society. Sayed has represented the Muslim community at European Commission High-Level Religious Leaders meetings. An advisor on policy relating to religion, integration models and counter-terrorism, Sayed was one of the cross-denominational Imams leading a 2014 UK media campaign against ISIS, publicised on 350+ media outlets worldwide. He is a trustee of the Maimonides Interfaith Foundation, a representative on the National Council for Imams and Rabbis, a core member of the Global Covenant of Religions, a committee member in promoting the UN International Day of Peace, representative, advisor and interfaith-chair for Shia Muslim organisations in Europe, a faculty member for the Cambridge Coexist Leadership Programme at the University of Cambridge, and a founding member of a historic and newly established Shia–Sunni Muslim Alliance in Scotland.

Maureen Sier has a PhD in Religious and Cultural Studies from Aberdeen University and has worked in the field of interfaith relations for over 17 years. She is currently the Director of Interfaith Scotland. Interfaith Scotland is a national organisation which aims to: provide a forum for religions to dialogue with one another; support wider interfaith dialogue within society; promote education about interfaith dialogue; encourage civic engagement by religions in Scotland and support religion and belief equality in Scotland.
Maureen's commitment to interfaith engagement has led her to undertake interfaith activities in Europe, America and Asia Pacific. She currently serves as a Trustee for the UK Interfaith Network and has served on the Co-ordinating Committee of the European Women of Faith Network (Religions for Peace) and in 2007 received a UK/US Fulbright International Interfaith Scholarship. The Fulbright Scholarship allowed Maureen to spend time in America contributing to, and learning from, interfaith work in the US.
Prior to working for Interfaith Scotland Maureen taught Sociology and History at the National University of Samoa in the South Pacific.
The Muslim Council of Scotland is also a member with the current representative role being vacant.