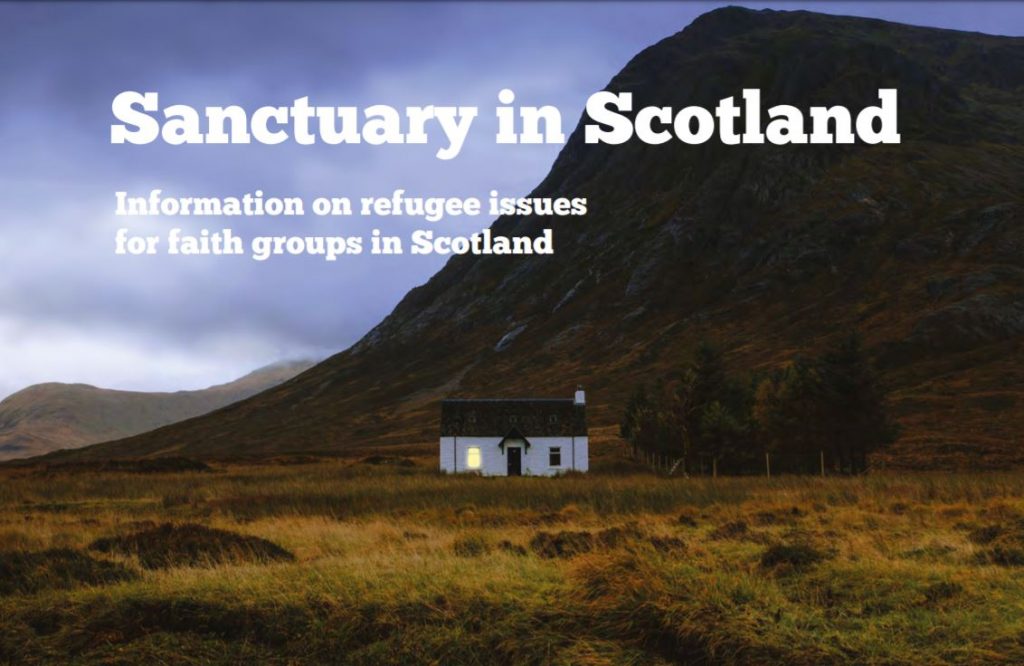 Our guide for Scottish faith groups is called Sanctuary in Scotland [PDF: 3.8 MB].  Re-published in autumn 2020 by Scottish Faiths Action for Refugees, this booklet is now available for free download.  Includes facts and figures, definitions, current issues and ideas for practical action by faith communities in Scotland.  It is part-funded by the EU Asylum, Migration and Integration Fund.
All our other publications can be found here.
---
We also publish a  e-newsletter, which you can subscribe to here.
We are also happy to recommend resources that have been produced on refugee, interfaith or intercultural themes that can be used for personal or group study, or as part of a community development action.  Click on the links below for: