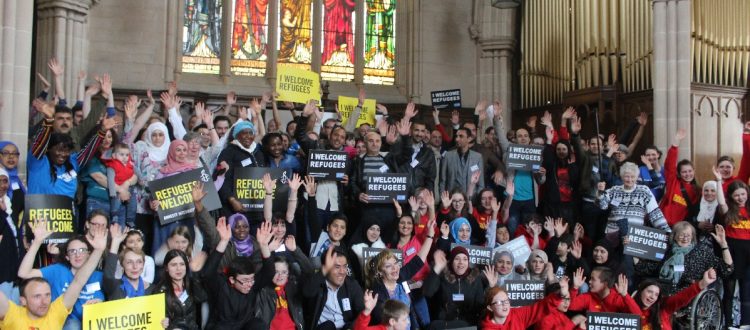 Supporting Refugees in Scotland
Are you interested to know more about refugees in Scotland?
Would your faith group like to be involved in welcoming refugees in your area?
If so, we would love to hear from you!
Scottish Faiths Action for Refugees is offering a series of events, practical workshops or information sessions on topics of refugee integration.
Please get in touch with the National Faith Groups Refugee Integration Coordinator, Sabine Chalmers (schalmers@churchofscotland.org.uk, tel. 07388 376 784) for more information.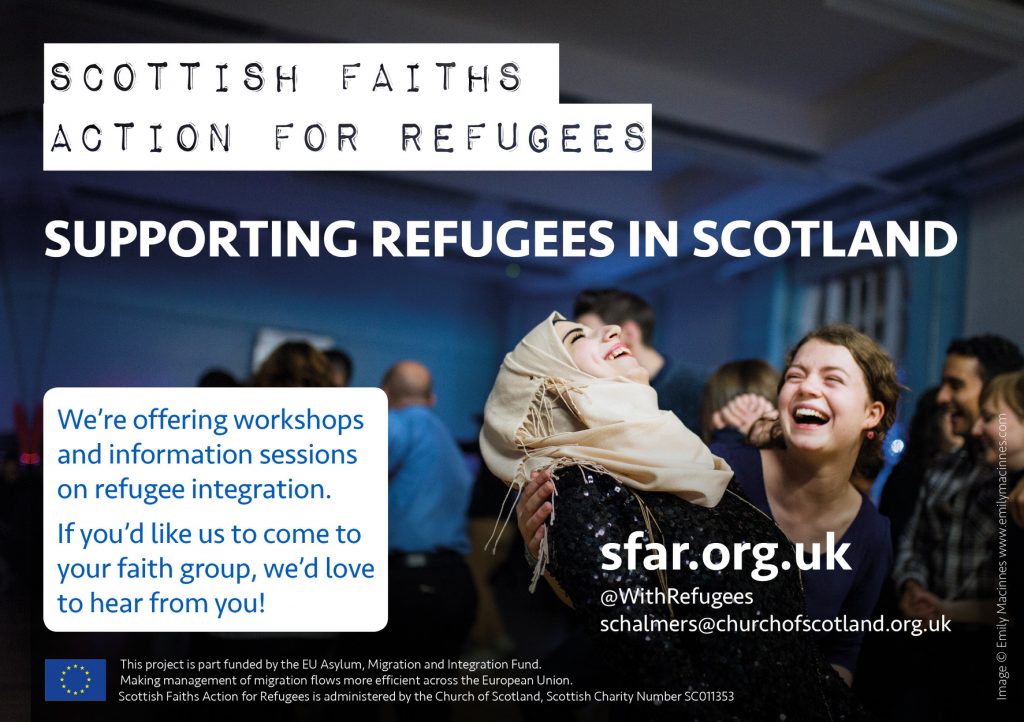 Background
Scottish Faiths Action for Refugees (SFAR) seeks to promote common values of hospitality and welcome, and coordinates and encourages action by faith communities in Scotland to support asylum seekers and refugees.
Building upon this work, a new project 'New Scots Integration: Rights & Communities' was designed with our partners, the Scottish Refugee Council, WEA and Bridges Programme, to ensure that refugees are effectively integrated into Scottish society and that communities are supported and prepared to welcome refugees and involve them in community life.
SFAR is committed to increase awareness and understanding of this issue and work with local churches and faith groups to develop and support their engagement with refugees, and we would welcome the opportunity to come to speak with you.
Our desire is that faith groups can set an example in what it means to welcome people irrespective of where they are from. With your ambition and support we would like to help create a hospitable Scottish community that says no to hostility and yes to welcoming the stranger; a society that embraces differences and celebrates diversity; a community that extends a hand of friendship to unfamiliar faces; and a people of faith who serves their new neighbours in love.

This project is part funded by the EU Asylum, Migration and Integration Fund. Making management of migration flows more efficient across the European Union.