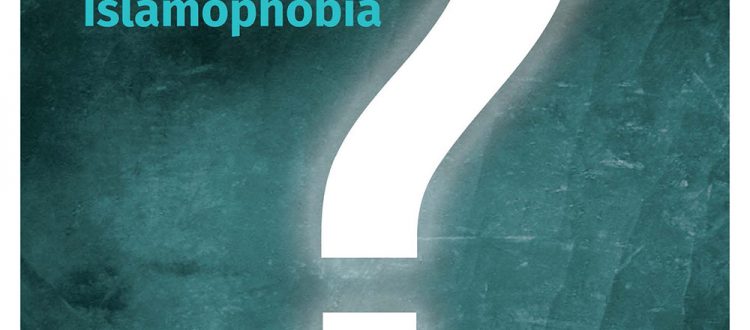 Edinburgh Weekend Club in the running for community funds to tackle Islamophobia
Scottish Faiths Action for Refugees' new programme in Edinburgh is in contention for funding to be decided by members of the public.
Voting is now open for anyone aged eight or over who lives, works or volunteers in the City of Edinburgh!  If you are eligible, please consider supporting us.
To vote you must choose five projects, to support us please include 'Scottish Faiths Action for Refugees' as one of your five.
You may also wish to support the projects of some of the organisations what we work in partnership with, including the Scottish Ahlul Bayt Society, Edinburgh Interfaith Association, Amina – the Muslim Women's Resource Centre, The Welcoming Association, St Giles Cathedral, Edinburgh Women's Interfaith Group.
You can also vote at your local Edinburgh library
Money has been provided by Police Scotland, the Scottish Government and the City of Edinburgh Council with the purpose of tackling Islamophobia.  Through a process of Participative Budgeting, members of the public can have a say on which projects they think public money should go to support.  For more information see the 'Shared Vision – Your Decision' page of the Police Scotland website.
The Edinburgh Weekend Club is a new initiative that will contribute to the integration of refugees, asylum seekers and new migrants (New Scots) in Edinburgh through responding to social isolation experienced specifically over the weekend.  The model is based on a successful Weekend Club run by Interfaith Glasgow.
Our vision is to see New Scots become active members of society in Scotland, with strong social relationships.
Most existing activities and programmes taking place during the week; the weekend can become a particularly isolating and lonely time. Through arranging monthly events on Saturdays and Sundays the Weekend Club enables its participants to build friendships, improve their English and learn more about Scottish culture and history. Additionally, these events should break down barriers of fear and prejudice as people of different cultures and religions connect, share with each other and learn from each other.
To enable an inclusive, welcoming and multicultural society we believe that integration has to be two-way process that involves both the newly arrived individuals and the host communities. The Edinburgh Weekend Club project is delivered by a multi-faith partnership and is supported by a team of volunteers who belong to different religious and belief traditions. With Edinburgh now receiving significant numbers of refugees from Syria, many of whom are Muslim, this project seeks to increase intercultural understanding by both the host communities as well as those who are newly arrived.  By creating opportunities to build friendships and personal relationships between people from different backgrounds and beliefs, we hope to increase understanding and awareness, especially to challenge misconceptions about Islam.
All events are free and accessible, often hosted by local places of worship and food is provided.  However, food, transport costs, entry fees and other associated expenditure means that each event requires funding.  We are budgeting around £500 for each event and have funding for events in Jan, Feb and March.  We are seeking £4,500 to help with events for the rest of the year.
Our first event will take place in January and will introduce New Scots in Edinburgh to a typical Burns Night supper and Ceilidh. People will have the opportunity to share their culture and build friendships over food and dance.
A similar project currently runs in Glasgow and is managed by Interfaith Glasgow.  One of their young Muslim volunteers says: "I feel Asylum seekers and Refugees need the Weekend Club because firstly it helps them to integrate into Glasgow and Scotland as a whole. The last thing we need is to make them feel left out, isolated or unwelcome. They have arrived in a new country where they don't know many people or they don't know anybody at all and have no family here. The Weekend Club provides them with the opportunity to meet other people including other asylum seekers, refugees and the volunteers and they have the opportunity to make new friends and meet new people."
The Weekend Club will provide a platform for relationships and friendships to form and flourish, both amongst refugees, asylum seekers and new migrants and with the local community in Edinburgh.