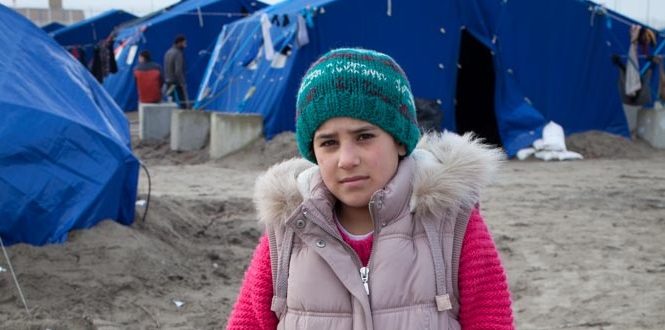 Scottish Church leaders: Keep taking child refugees
Voices from the Scottish Catholic and Church of Scotland community have come together in a common statement on the decision to end the 'Dubs' scheme for asylum seeking children.
Rev Dr Richard Frazer, Convener of the Church and Society Council of the Church of Scotland and Honor Hania, Chair, Commission for Justice and Peace, Catholic Bishops' Conference of Scotland released the following statement urging the UK government to continue accepting child refugees.
We were shocked and disappointed to learn that the UK Government intends to terminate the implementation of Section 67 of the Immigration Act 2016 – the "Dubs amendment" to resettle unaccompanied asylum seeking children from Europe. To have stopped this programme at fewer than 12% of the original commitment of 3,000 children is reprehensible.
The UK Government statement said that it had consulted with local authorities about capacity; churches were not consulted by the Home Office. Church and community groups in the City of Glasgow have only recently begun a consultation process about how volunteers might assist in the programme of supporting child refugees.
We are aware that many of these children have disappeared and their situation is complex. But it is hard to think of anyone more vulnerable. A decision to end the Dubs resettlement now is premature and lacks both compassion and ambition.
We urge UK Government ministers to reconsider and we remain willing to work with the Home Office to find creative ways to deliver on the widespread expectation on the part of the general public to achieve the goal of 3,000 children as soon as possible.
As Christians we believe that there is a moral imperative to 'love our neighbour', where our neighbour is illustrated in Jesus' parable of the Good Samaritan. Extraordinary times require extraordinary responses, and that when someone is in need they are our neighbour, regardless of race, nationality, religion, language or culture.
The Moderator and other church leaders are also planning to send a joint letter to Home Secretary Amber Rudd.
Churches are working to offer welcome and practical support to refugees, often in partnership with other faith and community groups. David Bradwell, Refugee Coordinator of Scottish Faith Action for Refugees said:
"We are doing work provide humanitarian assistance during a refugee emergency which is unprecedented in modern times.
"Churches have links with international aid and development organisations which have projects on the ground in refugee camps. We also have close relationships with congregations across Europe.
"Many church members have volunteered or visited refugee camps, and people have been deeply moved both by the humanity of those who live there, and the vulnerability of unaccompanied children and young people who find shelter within those communities."
David pointed to "compelling evidence" that many of children who could be considered for Dubs resettlement have disappeared.
"If this is to be avoided in future, it seems vital that they have the confidence to present themselves to the relevant authorities at their earliest opportunity if they believe they will be cared for and given safe passage.
"The policy announcement about ending Dubs resettlement risks sending out a message that will further discourage this, and thus significantly increase the risk of harm to these children.
"The UK used to be known as being a place of sanctuary; this reputation is in jeopardy. We are failing in our moral and humanitarian obligations to help those in desperate need."