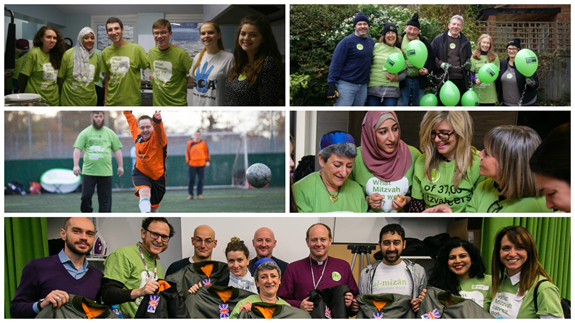 Jewish communities around the UK took part in Mitzvah Day on 27 November 2016.  This year there was a special emphasis on interfaith relations and working with refugees.
Mitzvah Day is a UK charity with a vision for Jews and non-Jews to come together to build more cohesive neighbourhoods and to strengthen civil society. A Mitzvah, literally, is a commandment in Jewish law. However, it is often used to mean a good deed or an act of kindness and that is the basis for Mitzvah Day.  It is an integral part of Jewish life.  On Mitzvah Day, people give their time, not money, to make a difference to the community around them. The movement introduces people to social action, to their neighbours and to local charities setting up projects which address real needs. Jewish led, it brings people of other faiths and none to volunteer side by side, with fun and laughter, with the Jewish community, to get to know each other.
In Glasgow the local Jewish Community teamed up with Refuweegee.
In Edinburgh volunteers helped to sort donations at the Re-Act warehouse.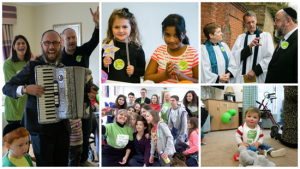 Overall in 2016 across the UK there were:
Over 40,000 volunteers
Around 150,000 hours
412 UK Mitzvah Days
Over 1200 UK projects
694 Mitzvah Days across the world
27 MPs gave their time
24 different countries across the world
8 different faiths participating in 83 interfaith projects
Read Mitzvah Day's incredible coverage in the Jewish Chronicle & Jewish News
View The highlights of Mitzvah Day 2016 in the online photo gallery
To see more media highlights click here