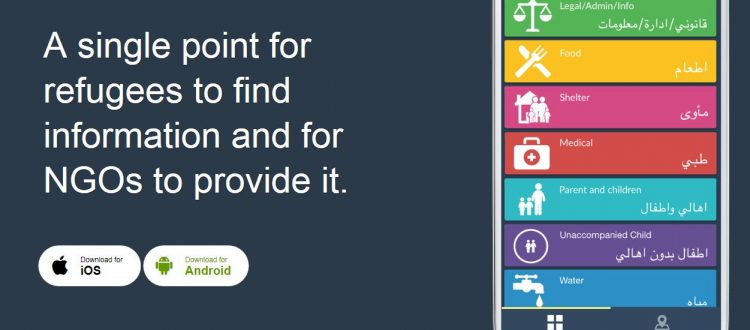 Developed by Shelley Taylor, the mobile phone app RefAid (http://refugeeaidapp.com/) uses GeoLocation to find the nearest asylum and refugee services. The Refugee Aid App provides a single point for refugees to find information, connection and support and a single point for NGOs and charities to share their resources with refugees – location based.
"The scale of the crisis is testing the traditional methods of aid delivery. This is where technology can help", said Shelley Taylor, founder of Trellyz.
RefAid's simple web-based content and communication system allows official NGOs, public entities and aid organizations who serve the refugee population to post aid resources by location and category (food, shelter, medical care, water, etc.) so they and other organizations can see on a map what is available where.
"Aid organizations can also use the platform to send geo-targeted push notifications for more urgent news, such as storms that will make travel difficult or critical aid being delivered in a particular town or region. In addition to helping migrants find aid where they are (the app shows them the services within 50 miles or 80 km of where they are), the platform is truly disrupting aid delivery. With most of the largest aid organizations now using the platform it is the de facto central database for refugee aid in Europe (and soon other regions of the world). Technology is amazing. NGOs can be much more efficient now, and migrants and refugees can feel much more independent, autonomous and welcome; they don't need to wait to be told where they can find help, they can see it on their smart phone", Shelley Taylor wrote.
However, when opening the app one will notice that services advertised in Scotland are still quite scarce. Register within the app or e-mail mforsyth@redcross.org.uk  if you would like your service to be promoted (for free) within this app.