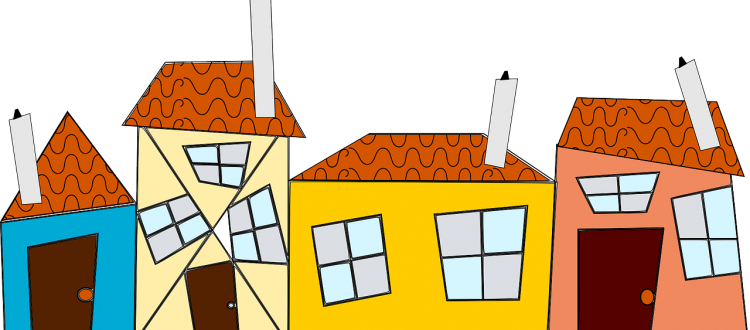 Scottish Faiths Action for Refugees launches local information resource: "Actions with my neighbourhood"
Scottish Faiths Action for Refugees has published new guides online for people wanting to work locally to support refugees.
Actions with my neighbourhood is a new section on the Scottish Faiths Action for Refugees website, with practical information broken down by local authority area – on for each of Scotland's 32 council regions – from Dumfries and Galloway in the south to the Shetland Islands in the north.
Over the past twelve months individuals and local communities have developed many initiatives and projects, from fund-raising, gathering clothes and emergency supplies, English classes, befriending initiatives and campaigning activities to demonstrate public and voluntary sector support for welcoming refugees.
The response by the Scottish people to the refugee crisis has been overwhelming and yet, the majority of Scots are faced with the questions: What can I do? Where do I start? Who do I contact?
Actions with  my neighbourhood provides a useful single point of information and reference for individuals who want to offer practical help, such as collecting cash or goods, or volunteering to offer welcome to asylum seekers or refugees who have moved to Scotland.
David Bradwell, Refugee Co-ordinator commented: "The initiative of local groups and social media platforms have made it easy for people to share ideas together locally. Their commitment to the common good has made an impact on thousands of lives. It is great that so many faith groups are involved in and supportive of this movement for justice. Our new resource is designed to be an easy to find list of the important local projects and how people can get involved. It's also a place where people can find out how their own local authority is working to resettle families from Syria as part of the UK Government's Vulnerable Persons Resettlement Scheme. I hope that people will now be able to find out how they can get involved in their specific local community no matter where in Scotland they are."
Through Actions with my neighbourhood you can find out about what is happening in your area, including local news, volunteering opportunities, local organisations working to offer aid to camps overseas or welcome refugees to Scotland.
If there are no refugees in your immediate area, you will find information on supporting inter-faith work, inter-cultural dialogue and projects which combat racism and religious hatred.
No more excuses but an abundance of opportunities – check out Actions with my neighbourhood.
The situation concerning refugees and asylum seekers is constantly changing and we would love to hear of a project that is new or we haven't heard of in your local area. Please email schalmers@churchofscotland.org.uk to be added to our website.