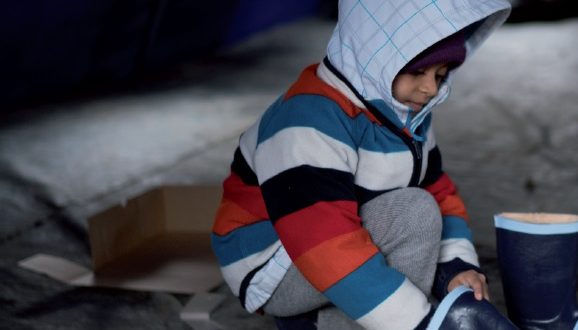 Christian Aid Scotland and Scottish Faiths Action for Refugees have published a new theological reflection on migration.Becoming Human Together is the name of a new resource exploring Christian theology from the Reformed tradition as it relates to faith and forced migration.  It is available for free download – Becoming Human Together [PDF, 6MB].
A collaboration between Wendy Young, who works with Christian Aid Scotland to develop worship and theology partnerships and David Bradwell of Scottish Faiths Action for Refugees, Becoming Human Together is aimed at Christian ministers, preachers, worship-leaders and those involved in setting and influencing the policy of their churches.
It sets out four areas of practice for theological reflection – lament, wrestling and reconciling, reciprocal hospitality and pilgrimage.  Part of the inspiration for the paper came out of the previous collaboration of Shoulder to Shoulder, the interfaith pilgrimage held in July 2017.
It is interspersed with real life stories of people who have direct experience of forced migration, and examples of how churches and faith groups in Scotland can respond.
The solidarity of sanctuary
Is ar scath a cheile a mhaireann na daoine
It is in the shelter of each other that the people live.
Celtic Proverb