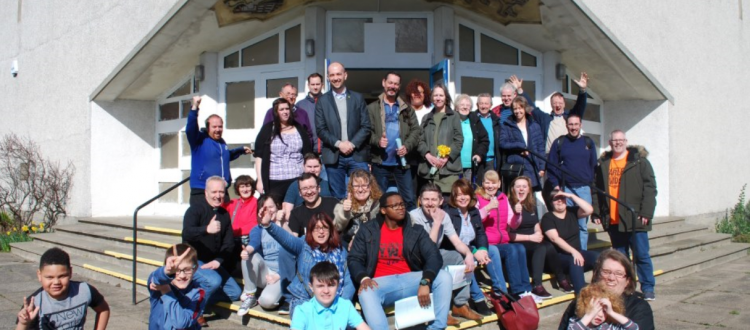 19 Aug – Participatory Budgeting: What It Is and How To Get Involved
10.00-14.00 Saturday 19 August 2017
Gorbals Parish Church, 1 Errol Gardens, Glasgow G4 0RA
Register for free tickets via Eventbrite.
What is Participatory Budgeting?
– a way for local people to make financial decisions for their area
– a way for local groups to be at the heart of community transformation
In early 2017 Scottish Faiths Action for Refugees took part in a participatory budgeting process organised by Police Scotland, the City of Edinburgh Council and the Scottish Government.  The funding was to support projects tackling Islamophobia in the City of Edinburgh.  Our Weekend Club project bid was successful, and the grant money has been used to support a series of intercultural and interfaith events.
How could you get involved?
In early 2017 the Church of Scotland received funding from the Scottish Government Community Choices Fund to enable a group of churches to learn about Participatory Budgeting (PB) and host an event to distribute funds in their own community.
PB is a democratic form of decision making that empowers local communities to take financial decisions. By encouraging people to get involved in decision making in their communities, PB also deepens democracy. A total of £20,000 was distributed to the four churches that were part of the project and from this 28 community projects were funded. Find out more about the project here.
Groups from any faith tradition are welcome to come on the day to find out more.
This event will include:
– An introduction to Participatory Budgeting (PB)
– A chance to hear from congregations who have hosted PB events – reflecting on the opportunities and challenges of being at the heart of community transformation
– Case studies exploring different ways of doing PB
Tickets are available by registering through Eventbrite.