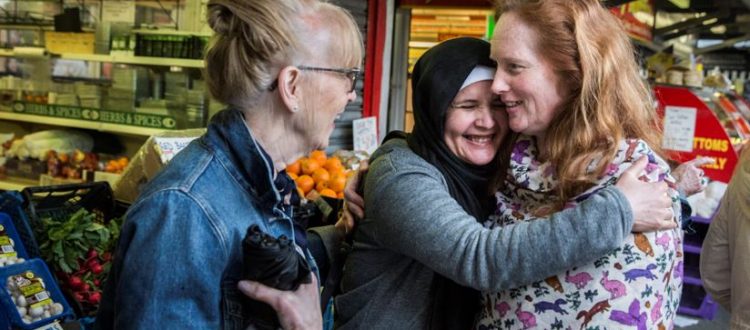 Welcoming refugee families in Scotland through Community Sponsorship
You are warmly invited to an online information session for faith communities, Welcoming refugee families to Scotland through community sponsorship, on Thursday 3rd February 2022 at 5.30pm.
Hospitality is a core value of all faith communities in Scotland. Join us as we explore what it looks like to express radical hospitality and a faithful welcome to a new refugee family. Citizens UK will explain how community sponsorship works and you will hear from a family who has been resettled through this programme and the faith community who has welcomed them. There will also be an opportunity to consider possible next steps for community sponsorship in your context.
Community sponsorship is a refugee resettlement programme with local people at its heart. It provides a safe route for refugees at risk to reach Scotland and build a life here as part of a supportive community. It is a shared endeavour where one or more faith communities can work together to prepare for and welcome a refugee family to their local area. The group then supports the family through their first year in the UK to live independent lives, learn English, and access schools, benefits, healthcare and employment and participate fully in the community.
To register please visit our Eventbrite page.
This event is hosted by Scottish Faiths Action for Refugees and Citizens UK.
Image © UNHCR/Andrew McConnell