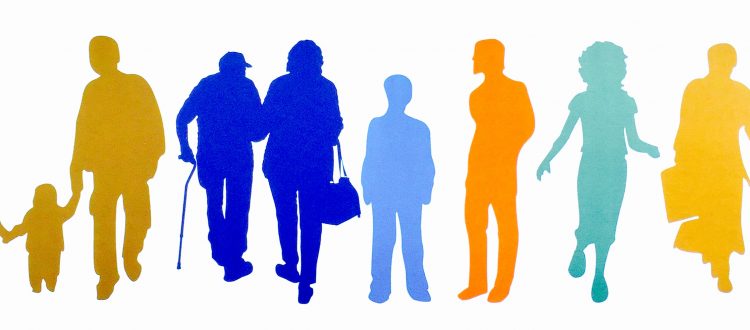 Welcome for New Scots integration strategy
The New Scots Refugee Integration Strategy 2018-2022, which has been endorsed by UNHCR, the United Nations' Refugee Agency, sets out a vision for how the country can welcome and support people to rebuild their lives from the day they arrive.
More than 700 refugees and asylum seekers were part of 2,000 people involved in the development of the strategy.
It commits to better access to essential services such as education, housing, health and employment.
The strategy aims to help people settle, become part of the community, share their skills and pursue their ambitions.
Scottish Faiths Action for Refugees has played a part in its development.
David Bradwell, SFAR refugee co-ordinator, said: "Refugee integration is for everyone.
"It's a two-way process that needs to include 'New Scots' and existing communities.
"This helps everyone to be included in society and decisions about how communities can change in a way which ensures dignity for all.
"It is also a good sign that the role of faith groups in supporting refugees is acknowledged in the strategy and that our work to promote interfaith and intercultural dialogue is essential for its successful delivery.
"It needs to be a real partnership between Government, statutory agencies, voluntary groups and individuals."
Hospitality
Offering hospitality to strangers is a common requirement of many different faith traditions.
All religions teach a form of the Golden Rule – treat others as you would wish to be treated – and that there is an inherent value and dignity to every human being.
They believe that common humanity transcends national, racial, cultural or linguistic barriers.
Church of Scotland congregations across the country are heavily involved in helping refugees settle into their new communities.
Rev Nelu Balaj, minister of Livingston Old Parish Church, said members had befriended 10 Syrian families who have settled in West Lothian.
"The Church and our ecumenical partners are working hard to try and help integrate families into the wider community, "he added.
"It is about making friendships and supporting people.
"The families are settling in very well, they have been welcomed but they feel a bit isolated.
"This is something churches can help with and that is why we are involved in establishing a language café in the Salvation Army centre in the middle of Livingston.
"It will be a place for people to meet, get help with language skills, money advice and assistance with trying to find jobs – CV writing and interview tips etc."
Compassionate
Angela Constance MSP, cabinet secretary for communities, social security and equalities, said: "For refugees, leaving home is not a choice – it is a necessity – and they need understanding, support and hope for their future when they settle in a new country.
"As refugees and asylum seekers rebuild their lives here they help to make Scotland stronger, more compassionate and a more successful nation."
The New Scots strategy is available to download from the Scottish Government website.