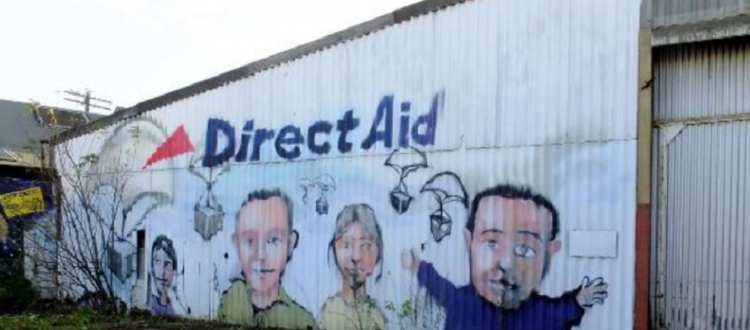 Urgent appeal for winter clothes
WINTER CLOTHES FOR SYRIAN REFUGEES IN LEBANON – Appeal from Edinburgh Direct Aid
For each of the past three winters the charity Edinburgh Direct Aid (EDA) has shipped containers of clothes to Arsal, a small town in Lebanon over 5000ft above sea level with bitterly cold winters and over 70,000 Syrian refugees.
Until now, funds for container transport and distribution have been a limitation, but this year, supported by Qatar's Red Crescent organisation, EDA will be able to send much more than before. Enough, possibly to send to other high altitude locations in the Beqaa valley as well as to Arsal. Because of the time lag in packing and shipping and customs and delivery EDA are starting NOW with an appeal.  Please, bring the winter things that you have, and start your neighbours, faith group, playgroups, schools collecting too. And if you can, come in to the warehouse and help to pack and sort, whether a 1-off or a regular stint.
This is the wish list:
WINTER COATS – PADDED JACKETS – WATERPROOFS – FLEECES – WOOLLIES –THERMALS – MOUNTAIN BOOTS – WELLY BOOTS – PADDED BOOTS – GOOD SHOES – SOCKS – GLOVES – WOOLLY HATS
(for men and women, young and old, babies too, but especially children and teenagers)
also: NEW UNDERWEAR — TOILETRIES (SOAP, SHAMPOO, TOOTHPASTE, SANITARY TOWELS, RAZORS) – SIMPLE FIRST AID THINGS (PAIN KILLERS, PLASTERS, DISINFECTANTS)
and, for EDA's self-help workshops and schools: KNITTING & SEWING MATERIALS, HAND-TOOLS, STATIONERY (AND MONEY!).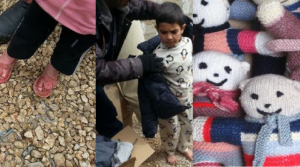 For more details about EDA's work in Lebanon, they have produced this pictorial report of vocational activities (PDF).
EDA are NOT collecting food, household goods, light clothes (excluding underwear), tents or camping gear, large baby items like car seats & buggies. If you have any doubts about what would be useful please contact EDA.
Storage space is limited, and it takes time to dispose of unwanted items.
If you live in or near Edinburgh please bring everything to the EDA Warehouse, 16a West Harbour Road, Edinburgh, EH5 1PN Opening times (may be increased later): Wednesdays, Saturdays, Sundays 11:00-3:00
If you live further from Edinburgh, and can organise a collection – or collections – please contact EDA
email: HQ@edinburghdirectaid.org, or ring the EDA office at: 0131 5521545
and — equally important —
VOLUNTEERS ARE URGENTLY NEEDED — old hands and newbies — for odd hours or full shifts
TO PACK AND SORT EVERYTHING AS SOON AS IT COMES IN TO THE WAREHOUSE – preferably phone or email in to arrange times — but you can just turn up –
ALSO DRIVERS WITH CARS OR VANS TO PICKUP DONATIONS (and a fork lift driver or two!
CONTACTS for volunteers and for any queries about donations, collections, and volunteering in the warehouse
email: HQ@edinburghdirectaid.org
Denis ( EDA office) 0131 5521545
Ian (warehouse manager) 0785 785 5849 ( NOT 8 – 25 SEPTEMBER )
Ann 0781 494 9468
David 0796 356 2686
For up-to-date information on the progress of this appeal, a map of how to get to the warehouse, and opening times, please see www.edinburghdirectaid.org/warehouse.htm