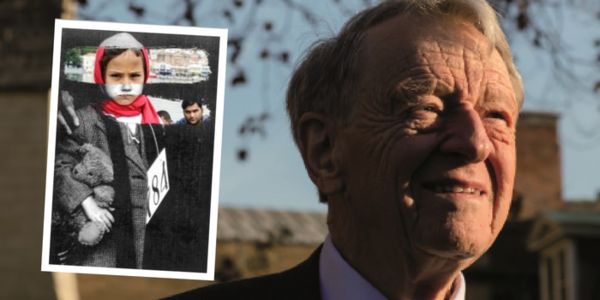 Lord Dubs launches petition: safe passage to UK for 10,000 child refugees
Lord Dubs, whose life was saved by Kindertransport, has launched a petition calling on the UK Prime Minister Theresa May to act in the spirit of 80 years ago and make a commitment to give safe passage to 10,000 child refugees from Europe and the regions over the next 10 years.
Over the weekend, faith leaders from Jewish, Muslim and Christian traditions have called on the UK Government to "match the efforts of the Kindertransport" and provide 10,000 child refugees with protection in the UK.
The peer explains:
"This year marks 80 years since 10,000 unaccompanied child refugees fleeing Nazi persecution were taken in by British communities. This was the Kindertransport and it saved my life. As a young boy my mother put me on a Kindertransport train to escape Nazi-occupied Prague. I was one of the lucky ones. Some of my family died in the Holocaust."
Today across Europe, tens of thousands of unaccompanied child refugees are in need of safe passage. The online petition is now open.