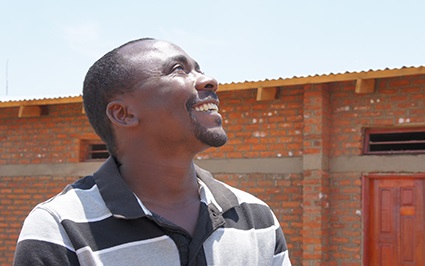 9 December – Refugee For Life Book Tour – Stockbridge Parish Church
10.00am
Friday 9 December
Stockbridge Parish Church, Edinburgh
Come and listen to Innocent Magambi, the author of Refugee for Life.
Innocent spent the first twenty-seven years of his life as a refugee.
His search for refuge took him through five different refugee camps/settlements in four African countries.
This book is his story.
ABOUT THE BOOK
Refugee for Life is the memoir of Innocent Magambi. Poignant stories of injustice and loss are framed in the context of day to day life in a refugee camp.
You will hear the voices of genocide survivors, refugee advocates and many others, as they provide insight into the events that caused Innocent's displacement and subsequent life transformation.
You will cry and laugh as his journey across Africa becomes a journey of amazing significance, crammed with divine appointments which lead Innocent to establish an organisation that touches the lives of hundreds of people today.
Innocent candidly tells how his journey shaped his faith in God as he endured profound loss and overwhelming hardship. He also shares how his experience has influenced the mission and values of the refugee agency he founded, There is Hope.
As we are living in an era marked by humanitarian disaster and forced displacement, this is a story that needs to be heard.
Proceeds from book sales will benefit the work of There Is Hope Malawi, the faith-based humanitarian agency founded by Innocent Magambi.