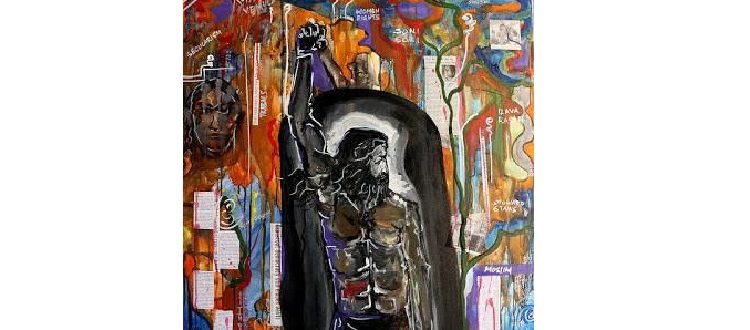 12 February – Racial Justice Sunday
Sunday 12 February 2017 (the sixth Sunday after Epiphany) has been designated by Churches Together in Britain and Ireland as Racial Justice Sunday.
The theme for this year is 'choosing a side'.
Resources for Racial Justice Sunday 2017 have been prepared for use by all the Churches by the Racial Justice and Intercultural Advocates of the United Reformed Church and the Global and Intercultural Ministries Team.  Special thanks are given to Richard Becher (prayers, poetry, story), John Campbell (hymns) for their contributions and Jeba Singh Samuel of the Church of South India (who produce the art work pictured above).
This is the first time Racial Justice Sunday has been marked in February since its date has moved from its previous position in September.  For previous year's resources, see the racial justice pages of the CTBI website.
Find out more about the work of the Racial Justice Group of Action of Churches Together in Scotland.