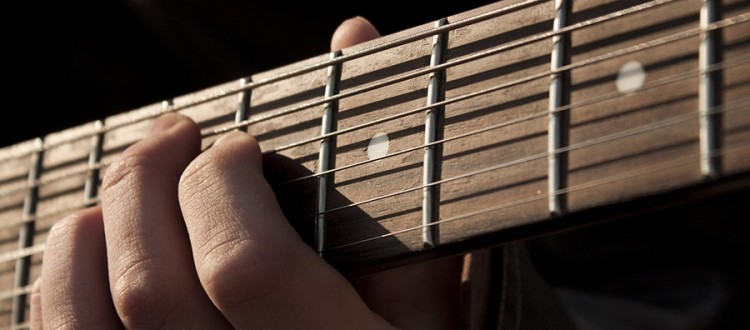 Classical Guitar Concert by Ayman Jarjour in Aid of the Syrian Crisis
Saturday, 30 April 2016, from 19:30 to 20:45.
By Edinburgh Churches for Sanctuary.
Come along and hear what promises to be a special night of music mastery.
Ayman Jarjour is giving his services free for this fund-raising concert.
About the Artist
Ayman Jarjour is an internationally renowned Syrian classical guitarist. He started learning guitar in Syria before continuing in Madrid and then attended the Juilliard School in New York. Ayman has performed all over the world, from Carnegie Hall, New York to the Edinburgh Fringe. He recently gave concerts in Belgium, Lebanon, Egypt, Malta and Turkey. A reviewer described him in February 2016 as "Wearing his remarkable virtuosity with the utmost modesty, Ayman Jarjour was a beguiling and impeccably-mannered guide through his world of subtle imagination and colours, and left his listeners charmed and extremely contented."
About the Event
Tickets to the concert are FREE but it is requested you register on eventbrite for the event. Attendees are asked to come prepared to make a donation on the night to support the response to the situation in Syria and the ensuing Refugee Crisis. The organiser of the event is Edinburgh Churches for Sanctuary.
Date: Saturday 30 April, 2016
Concert Time: 19:30 – 20:45
Doors Open: 19:00 – tea and coffee available to purchase
Location: Carrubbers Christian Centre – 65 High Street, Edinburgh EH1 1SR, United Kingdom
About the Organisations who will Benefit
Antalya Church in coastal Southern Turkey is working to support some of the 18,000 Syrian refugees that are living in the city. They are providing food, bedding and cooking equipment to families in need. To find out more, visit the website of their humanitarian arm SHARE (Syrian Humanitarian Aid and Relief Effort) here.
Operation Mobilisation (OM) works in more that 110 Countries around the world and is actively engaged in the response to the situation in Syria and the surrounding countries. Visit the OM website and watch the video about their work.