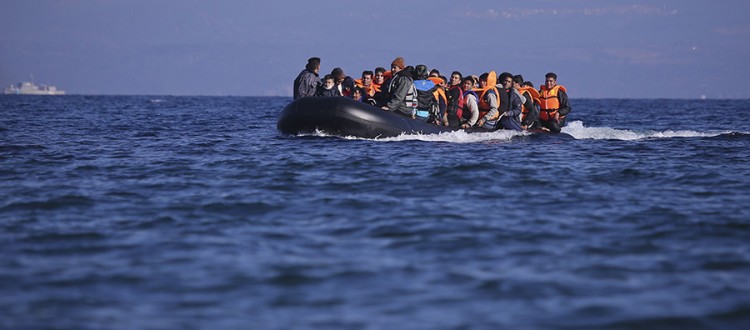 SCoJeC supports interfaith call for action
The Scottish Council of Jewish Communities has joined with the Church of Scotland, the Catholic Church in Scotland, and the Muslim Council of Scotland to issue a joint statement in response to the current desperate situation facing the thousands of refugees fleeing war and persecution beyond Europe's borders:
Our faiths instruct us not to fear the stranger, but to love our neighbour. We view the desperate situation facing refugees currently seeking sanctuary in Europe with growing alarm. We are compelled to speak out on this issue.
Our faiths in their different ways are rooted in the refugee experience, in what it means to be forced to leave a place where one's very existence is threatened in search of somewhere safer.  Our scriptures teach the importance of love and compassion for all who are destitute.  We are concerned by the dehumanising language used to describe people who are so desperate that they risk their lives, and we share the belief that all people have an inherent dignity and right to life.
We welcome the UK and Scottish governments' willingness to offer a safe haven to these desperate people. We urge them to back this with practical action to help as many refugees as possible, and we call on our communities to support this and make them welcome.
The statement was issued on Sunday 6th September 2015 and signed by:
Most Rev Philip Tartaglia, Archbishop of Glasgow
Rt Rev Dr Angus Morrison, Moderator of the General Assembly of the Church of Scotland
Dr Javed Gill, Convener, Muslim Council of Scotland
Ephraim Borowski, Director of the Scottish Council of Jewish Communities
A subsequent statement was issued on Wednesday 9th September by the same signatories:
As refugees continue to arrive across Europe, we have consistently been inspired by the hospitality and friendship that is being extended in many places. Many of us know that our families too were once strangers in this country that we now proudly call home, and we call on government, local councils, charities, and members of our communities to show genuine leadership at this time of crisis.
Each of our faiths urges us to love our neighbour as ourselves, and, as we continue to encourage political action, we are also clear about the need for practical down to earth responses. We are encouraging people to donate to support those having to live in the refugee camps, and are committed to working with members of the Refugee Taskforce to find ways to support the families whom we hope and pray will shortly be arriving. Many of our communities have already begun to collect donations and are committed to offering hospitality. We are also looking at ways in which some of our buildings can be used. We believe that it is vital that we do more than simply provide houses – we must help to make homes.
We recognise that we need a long-term response and we are committed to this work together for years to come.
Representatives of faith communities are continuing to meet to discuss the practical support we can offer refugees arriving in Scotland.